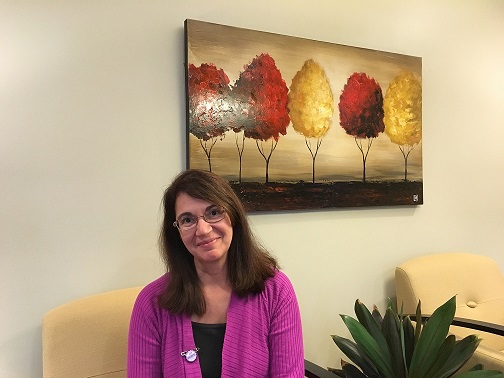 Louise Giglia Klos was originally hired as a Legal Assistant but transferred into the Accounting Office when a position became available. She expanded the position and is now the Firm's Billing Coordinator. Louise generates all the Firm billing, opens new matters, prepares account reconciliations, manages closed files, follows up on payments and client billing questions, posts cash receipts, and administers the escrow account transactions. She enjoys helping the Firm in any capacity which may include manning the reception desk by answering phones and greeting clients. "I have really enjoyed working here all of these years. It's almost like a family and I really want to help co-workers in any way I can."
Louise has been an employee of Brown & Kelly for 28 years. She attended Bishop McMahon High School and majored in Business Administration. She received her Associate's Degree in Accounting at Erie Community College.
Getting to Know Louise:
I would love to visit Sicily and see where the family history all began – "Sometimes it is impossible to know where you are headed without reflecting on where you came from. Understanding your heritage, your roots, and your ancestry is an important part of carving out your future."
I enjoy spending time with family.
My favorite place to be is Disney World, of course…with or without children (have done both);
I would love to learn a language; learn to play an instrument; do volunteer work; and be able to simply drive around the country seeing sights and meeting new people.